Fulfilling social responsibility


Taking on social responsibilityWith the HuManS Foundation, we at HMS also take on social responsibility beyond our company. HuManS was set up by Andreas Mangold and is funded from the profits of HMS and other donors. The HuManS Foundation promotes life chances for disadvantaged people, art and culture as well as intercultural dialogue and tolerance.
For each project that the HuManS Foundation supports, there is a contact person among the HMS staff who regularly keeps in touch with the project partners and reports. This way we always have up-to-date information on our donated projects, their situation and the use of our donations.
"human = belonging to the human being, preserving human dignity"
The name of the foundation is derived from the English word for people – "Humans" . On the one hand, it includes the company name HMS as the main sponsor of the foundation. On the other hand, it stands in its meaning for the basic idea of the foundation: We Humans of HMS stand up for people who are not that fortunate. HMS is also committed to the common good and donates 10% of its pre-tax profits to charitable causes every year.
Projects
In the refugee shelter "LuLa", Vanessa Kurz, as a volunteer, gives refugee women and girls the opportunity to come to rest and do something for themselves. Here, the focus is not on everyday obligations such as German courses, job search or childcare, which usually determine the women's daily lives. LuLa offers a protected space to focus on oneself, to reflect, to be creative and to express oneself through art. In such special life situations, this is often difficult for those affected, especially because many of the girls and women have never made art themselves before. There is often an inhibition to sit down in front of a blank sheet or canvas and simply paint. Last year, thanks to HMS's donation, LuLa was able to expand its assortment and purchase materials that inspire the women to craft and provide an easier pathway into creative expression: Imagery for collages, beads to make jewelry, textile dyes to design bags, and more.
The contact person is Ulrike Wandtke.
The war in Ukraine is a catastrophe for the entirety of Europe, and we are experiencing it first hand. HMS Analytical Software GmbH employs both Russian and Ukrainian employees, some of whom felt the effects of the war directly and indirectly through their families.
The HuManS Foundation views supporting both the local people in Ukraine and arriving refugees in Germany as an utmost priority.
read more
Organization and execution of humanitarian aid transportation
Klaus Kepert, former Divisional Manager at HMS, coordinates aid transport for Ukraine with his Ukrainian-born wife Olga. An Eastern European shipping company provides several trucks that collect aid supplies that have been donated and purchased in Germany and other European countries and transports them deep into Ukraine or to the western Ukrainian border. The Heinrich Schütz Conservatory of Dresden assists and supports this campaign in a variety of ways.
Until August 2022, the project was supported by the HuManS Foundation along with more than 50 additional donors (HMS employees and others) with around €42,000 for relief supplies and transport costs as well as donations in kind and the provision of storage space. One of the highest priorities is setting up mobile clinics, since they are less likely to be targeted by air raids. The cost for a clinic ranges up to 150,000 euros. The donation account of the HuManS Foundation can still be used for this matter with the keyword "Ukraine-Aktion Kepert".
Donations for Equiwent
Equiwent has been running a veterinary clinic in northeastern Romania for years. Markus Raabe, head of the humanitarian aid organization, has been looking after Ukrainian refugees and their animals since the beginning of the war. It is of particular importance to Mr. Raabe to save horses from Ukraine that are – just like the people – being impacted by the war. It was also Markus Raabe who helped an HMS employee and her family escape from Ukraine. The HMS employee was in Ukraine at the beginning of the war due to important family matters. She was intercepted on her way back during the start of the war and eventually finally able to escape via Romania. We are very happy to have her back with us in Germany.
The extraordinary work of Equiwent has been supported by the HuManS Foundation in March 2022 with 3,000 euros.
The Saxon Music Council spins a web for lasting integration
Over the past eight months, the Saxon Music Council, together with 20 partner organizations, has provided instrumental lessons to over 300 children and young people who fled the war in Ukraine. The lessons took place throughout Saxony with independent music educators or at music schools. 85 educators were involved in this program. The project, with a budget of more than €92,000, was financed by private donations and foundation funds from the German Foundation for Commitment and Volunteerism, the Cultural Foundation of the Free State of Saxony, the HuManS Foundation based in Heidelberg and the Dresden Civic Foundation. The Saxon Music Council organized and coordinated the project and provided instruments from its instrument fund.
"We have succeeded in providing work for some Ukrainian colleagues through this program. The music schools in eastern Saxony were particularly grateful, as they hope that this will provide them with a much-needed increase in staff in the long term." says Managing Director Torsten Tannenberg about the project. Throughout Saxony, Ukrainian students could be permanently integrated into music school life. It has also made it possible to finance additional teaching staff. This has contributed to integration in everyday German life on both sides.
Even though the logistical effort for small Saxon music schools was immense, joy and gratitude outweigh the effort:
"This year, Ukrainian children decorated the Christmas tree in the entrance area of our music school and German and Ukrainian Christmas carols are sung at the Zittau Christmas market." Christiane Fiessler from the Dreiländereck District Music School writes to us, "Without the support of the Saxon Music Council, this would not have been possible."
At the end of the year 2022, this project ends, but the influence continues. For example, we are currently pleased to receive applications from Ukrainian children for the "Jugend musiziert" competition.
Support for Employee Projects
It is particularly important to HMS and the HuManS Foundation to support employees who are involved in various campaigns relating to Ukrainian aid. A Russian-born employee regularly organizes the "Cake for Peace" campaign in Heidelberg's Bahnstadt district, which is not far from the company's headquarters. This campaign not only collects financial donations, but it also collects supplies for Klaus Kepert's transports. Another colleague supports a family in his circle of acquaintances that has taken in Ukrainian refugees. Here, too, the HuManS Foundation was able to help out with a donation.
Of course, we know that our support is just a small drop in the ocean, but we hope to alleviate the suffering of some people and to help them during this time of need.
The contact person is Katja Mangold.

In the Mafikeng region of South Africa, the project, under the direction of Dr. Wolfgang Hermann, runs kindergartens or after-school centres for school children at six locations. Many of the children are AIDS orphans. The kindergarten children receive several meals there and are looked after by Montessori teachers. The school children also get lunch as well as help with their homework and further education in a protected space.
The project has been supported by HuManS since 2015. The contact person is Ulrike Wandtke.
There is poverty in Heidelberg, too. In the Brot-und-Salz shop, people in need can shop at low prices without feeling ashamed. There is a friendly, approachable atmosphere. The self-description is very fitting: "Essentials for little money: that's what we offer at the Diakonieladen Brot & Salz in Heidelberg. All people on low incomes are welcome here – without a cold feeling, but with the knowledge that they are appreciated and will find what they need."
HuManS contributed to the financing of a new refrigerated delivery van, which is used to pick up food donations from supermarkets. The contact person is Ulrike Wandtke.
In his project "Education is Future", Pastor Mong'are is building a school for children from poor families in the Githurai district, one of the slums of Nairobi. In Kenya, the school system is not affordable for the poor, so such a project is necessary to help people get out of poverty. HuManS supports the expansion of the school.
The contact person is Dr Andreas Samberg.
In the children's home of the Sisters of St. Mary Magdalene Postel in the small village of Schineni in Romania, 16 children from difficult backgrounds in one of the poorest regions of Romania are given a home. The children are traumatised and do not know what love and care are. The educators, psychologist and nurses give the children support and enable them to grow up in family-like conditions. The HuManS Foundation finances PCs for home schooling, for example.
The contact person is Dr Andreas Samberg, who himself volunteered at the children's home for a year.
The KOMMunity project aims to strengthen volunteers with the help of continuous volunteer coordination and support for intercultural opening and migration-sensitive cooperation and to encourage them to actively participate in shaping society. Our clothing donation project is the ideal starting point: Here, volunteers can get involved despite language barriers. Prejudices are countered by personal encounters, volunteer consultation hours and storytelling cafés, with the participation of language mediators, provide opportunities for exchange and bring volunteers closer together. Building on this, volunteers and also visitors to the clothing store are recruited and trained for an annual Living Library at the Kulturpallast to give them a public voice. Together, they also engage with disadvantaged children in a socially stressed neighborhood, giving these children a voice and encouragement: Rising above boundaries together and changing society in a positive way that is the basic idea of KOMMunity.
In 2020, HuManS supported the financing of the KALEB Centre's clothing store, which is available to all families with donations of clothes and materials. The contact person is Katja Mangold.
The Intercultural Educational Landscapes (IBL) project of the Children's and Parents' Center KOLIBRI e.V. in Dresden networks migrant organizations with children, parents and educators in daycare centers. The goal is to promote awareness among those involved that they come from different cultures and that it is worthwhile to actively think about differences and similarities. IBL trains so-called cultural mediators for this purpose, who are working in more and more daycare centers in Dresden.
The contact person at HuManS is Andreas Mangold.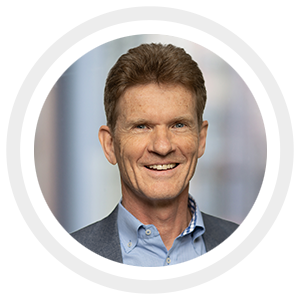 Andreas Mangold
(Chairman)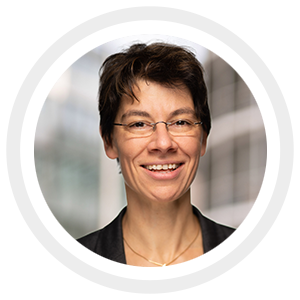 Katja Mangold
(Executive Director)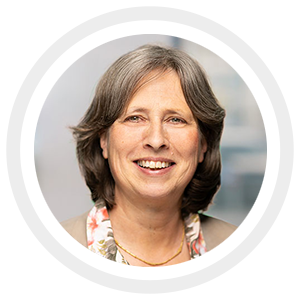 Ulrike Wandtke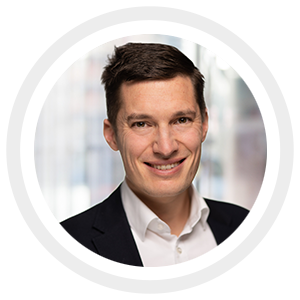 David Schäfer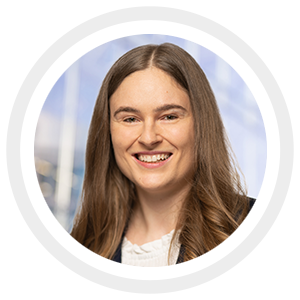 Heike Barther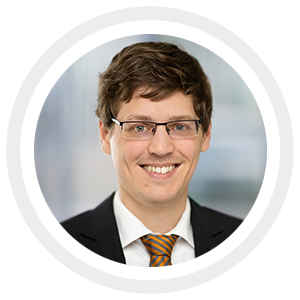 Andreas Samberg