Fulfilling social responsibility

Taking on social responsibilityWith the HuManS Foundation, we at HMS also take on social responsibility beyond our company. HuManS was set up by Andreas Mangold and is funded from the profits of HMS and other donors. The HuManS Foundation promotes life chances for disadvantaged people, art and culture as well as intercultural dialogue and tolerance.
For each project that the HuManS Foundation supports, there is a contact person among the HMS staff who regularly keeps in touch with the project partners and reports. This way we always have up-to-date information on our donated projects, their situation and the use of our donations.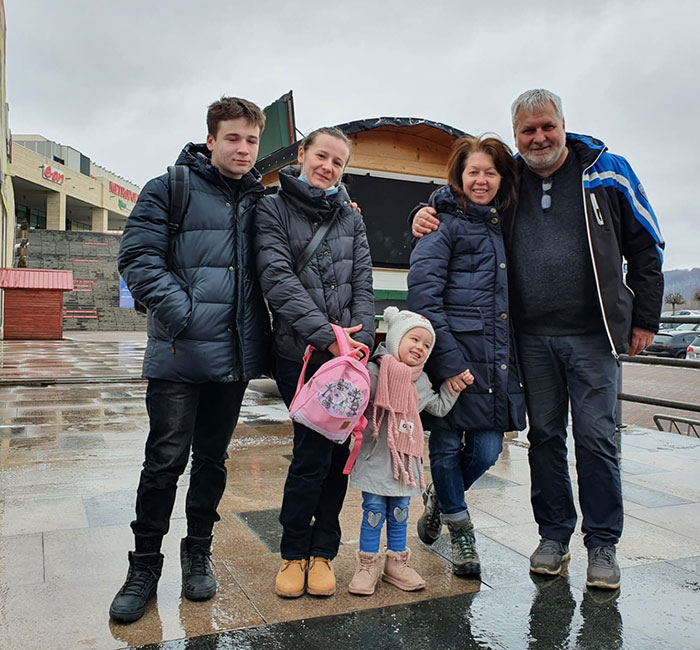 "If we can't stop the war, let's do what we can."
Aid and solidarity for Ukraine
Klaus Kepert, previously head of department at HMS Analytical Software, is coordinating relief supplies for Ukraine with his wife Olga, who was born there. A Slovakian freight forwarder provides five trucks free of charge to collect donated and purchased relief goods in Germany and other European countries and bring them to Ukraine or the Ukrainian western border. The donation account of the HuManS Foundation (see below) can be used to support this action.
The HuManS Foundation, with the support of HMS Analytical Software employees, is also donating to international aid organisations for Ukraine and helping an HMS employee who cannot leave Ukraine at the moment.
Kindergarten and after-school care
Godisang, South Africa
In the Mafikeng region of South Africa, the project, under the direction of Dr. Wolfgang Hermann, runs kindergartens or after-school centres for school children at six locations. Many of the children are AIDS orphans. The kindergarten children receive several meals there and are looked after by Montessori teachers. The school children also get lunch as well as help with their homework and further education in a protected space.
The project has been supported by HuManS since 2015. The contact person is Ulrike Wandtke.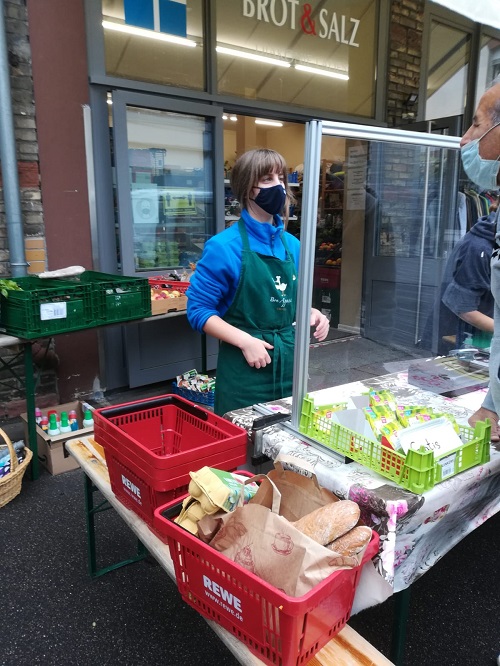 Shop for people with limited budget
Brot-und-Salz, Heidelberg
There is poverty in Heidelberg, too. In the Brot-und-Salz shop, people in need can shop at low prices without feeling ashamed. There is a friendly, approachable atmosphere. The self-description is very fitting: "Essentials for little money: that's what we offer at the Diakonieladen Brot & Salz in Heidelberg. All people on low incomes are welcome here – without a cold feeling, but with the knowledge that they are appreciated and will find what they need."
HuManS contributed to the financing of a new refrigerated delivery van, which is used to pick up food donations from supermarkets. The contact person is Ulrike Wandtke.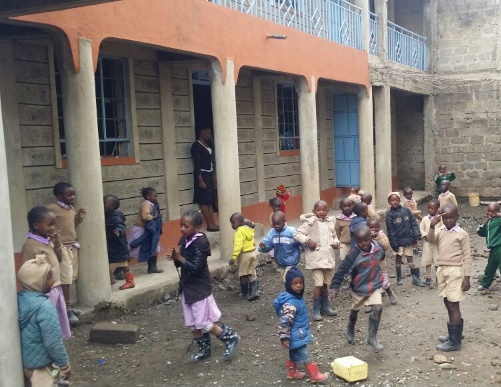 Building a school and orphanage
Education is the Future, Kenya
In his project "Education is Future", Pastor Mong'are is building a school for children from poor families in the Githurai district, one of the slums of Nairobi. In Kenya, the school system is not affordable for the poor, so such a project is necessary to help people get out of poverty. HuManS supports the expansion of the school.
The contact person is Klaus Landwich.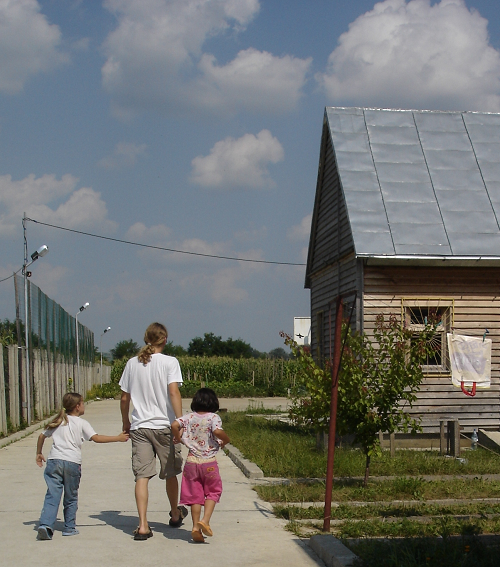 Help for traumatised children
Children's home Schineni, Romania
In the children's home of the Sisters of St. Mary Magdalene Postel in the small village of Schineni in Romania, 16 children from difficult backgrounds in one of the poorest regions of Romania are given a home. The children are traumatised and do not know what love and care are. The educators, psychologist and nurses give the children support and enable them to grow up in family-like conditions. The HuManS Foundation finances PCs for home schooling, for example.
The contact person is Dr Andreas Samberg, who himself volunteered at the children's home for a year.
Empowering parents
KALEB, Dresden
KALEB Dresden e.V. offers support and guidance for (expectant) parents. We want to encourage people to value human life, also in every phase of pregnancy. We want to strengthen parents to ensure a healthy upbringing for their children and support them through counselling, accompaniment and practical help in everyday life. We are there for people from the Dresden city area from all walks of life in their diverse life situations and also exceptional situations.
In 2020, HuManS supported the financing of the KALEB Centre's clothing store, which is available to all families with donations of clothes and materials. The contact person is Katja Mangold.
Spendenkonto
Mediating between cultures
IBL, Dresden
The project Intercultural Educational Landscapes (IBL) of the Children's and Parents' Centre KOLIBRI e.V. in Dresden networks migrant organisations with children, parents and educators in day-care centres. The aim is to raise awareness among those involved that they come from different cultures and that it is worthwhile to actively reflect on differences and similarities. IBL trains so-called cultural mediators for this purpose, who are working in more and more day-care centres in Dresden.
The contact person at HuManS is Andreas Mangold.