Locations and directions
How to

find us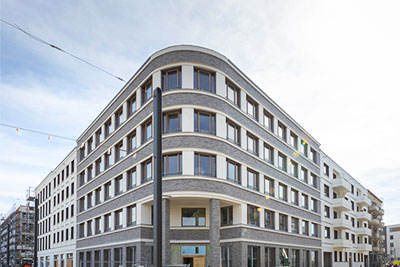 Heidelberg, Bahnstadt (Headquarters)
Grüne Meile 29
69115 Heidelberg
Germany
Tel. switchboard: +49-6221-6051-0
Google Maps route planner
Travel tips
Due to construction work on the Langer Anger and the Grüne Meile, we recommend access via Eppelheimer Straße and Agnesistraße. The underground car park can be reached via the first entrance on the right. You can use the parking lot numbers 201 up to 220.
Sulzbach/Taunus (Branch Office)
Otto-Volger-Str. 3c (Limes-Park)
65843 Sulzbach/Taunus
Germany
Google Maps route planner
Note: If you enter the HMS address in your navigation system, please enter "Otto-Volger-Straße 5" as your destination instead of "Otto-Volger-Straße 3c". This building is located in the side street shortly before the parking deck.
Travel tips
Turn left into the second side street after the roundabout. Our parking spaces are located on a parking deck behind the building on the left-hand side. The parking spaces are on the right-hand side. The entrance to our building is on the street side directly by the bus stop. If you are arriving by car, please let us know in good time so that we can reserve a parking space for you.