In the cloud, hybrid or on-premises
Microsoft
partnership
Data storage and data warehousing using SQL Server. Business intelligence with SharePoint, Excel and SQL Server. Business analytics with Microsoft Azure. Since 2001, HMS has developed a multifaceted partnership with Microsoft.
HMS plays a pioneering role nationwide in Azure Machine Learning. We are one of the few German companies to be part of the Microsoft Azure Analytics partner network. Whether in the cloud, hybrid or on-premises, we can advise you on the best solution for your specific needs and regulatory requirements.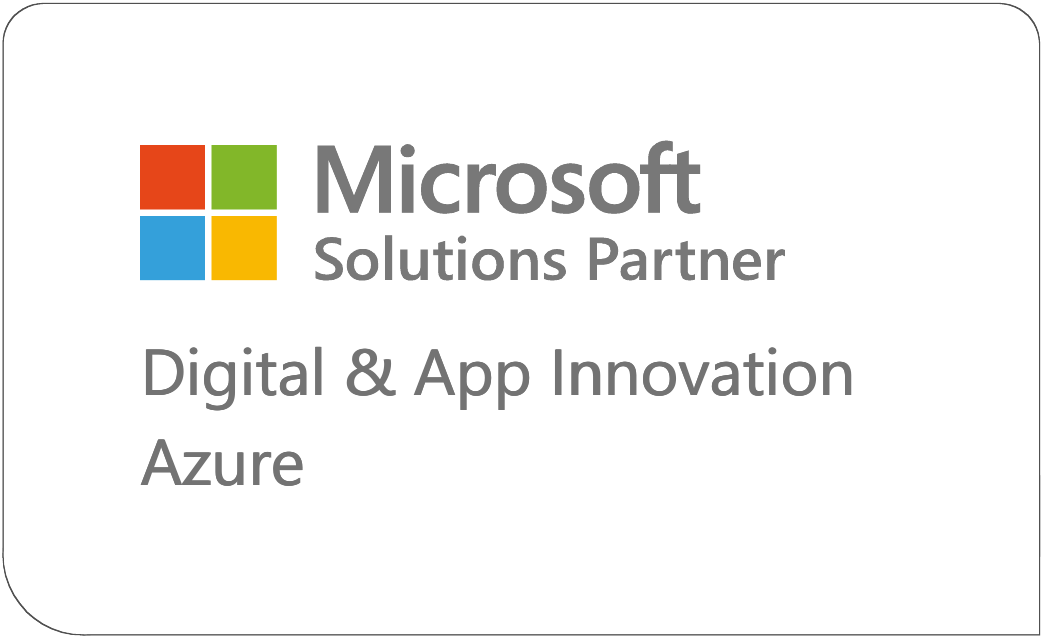 Your benefits
Forecasting and real-time analysis with machine learning and advanced analytics
Visualisation through focused and target-group-oriented presentations
Automation for a quicker response to even complex problems with several influencing variables
Easier decision-making through forecasting, predictive maintenance or real-time analysis – for load forecasting or predicting consumption patterns or inventory levels
Cooperation with an award-winning Microsoft partner
Our services
Combination of Excel, SQL Server and Power BI product suite
Connection via Office, SharePoint and various interfaces
Querying large amounts of data using in-memory technology
Integration of performance-enhancing Hadoop clusters
Searches via Excel-like DAX search language
Reporting services for uniform reporting
Advanced analytics by integrating R into SQL Server
Competencies to ensure your business success
Microsoft BI platform – innovative, agile and scalable
Capturing, consolidating and processing data – around 80 per cent of the work is done in data management and data warehousing and just 20 per cent in analysis. That's why we offer you business intelligence solutions based on your Microsoft infrastructure. You benefit from a future-proof technology from a single source that guarantees you the highest investment security and covers all areas of a modern BI platform.
Tailored business analytics with Microsoft
Based on your refined data, HMS will develop individually tailored solutions for meaningful forecasting and operational recommendations. With HMS, you can find out how to make full use of the potential of your Microsoft IT. Based on SQL Server and SharePoint, we develop highly integrated solutions specifically tailored to your needs. This enables you to gain profitable insights cost-effectively, quickly and flexibly.
Self-service BI – clear presentation, persuasive reporting
Self-service BI – i.e. ad hoc reporting on your own – has become very simple and reduces your dependencies. With just a few clicks, you not only have your financial evaluations ready, but you can also make special requests such as sales figures for a specific region. We offer you an extensive range of display formats for standard reporting as well as for individualised reports. With MS-Excel, we use an analysis and presentation tool that is familiar to many specialist users.
Cloud-based solutions – accessible anywhere, anytime
Data collection, data storage, data analysis and operational use – all on one platform. This is possible thanks to our tailor-made analysis solutions based on Azure Analytics from Microsoft. With Internet-enabled mobile and stationary devices, any number of authorized users can flexibly access projects and data – regardless of time and location. Cloud computing means reduced costs for personnel as well as for the procurement and maintenance of your own IT infrastructures.
What you can count on at HMS
Cost-effective and scalable
Cloud-based solutions adapt to your needs at all times. Resources can be optimally deployed and all components perfectly coordinated. The costs scale with the workload – regardless of the size and complexity of your data. This eliminates the problem of over- or undersized IT architecture. And there is no need to spend money on software updates. For the most part, data management and preparation are already handled by the platform.
Flexible and transparent
All authorised employees have access to the latest charts, dashboards and evaluations at all times. This is made possible by portals such as Microsoft SharePoint, Office 365 or PowerBI. As a result, the valuable findings are also available to all authorised personnel on the move. Whether via smartphone or tablet – everyone can access the latest analyses everywhere.
Secure and easy to integrate
The standardised security architecture of Microsoft Azure Analytics is subject to the highest requirements for the protection of your data. Microsoft is the only cloud provider that has been EU-certified for compliance with data protection guidelines and offers the German cloud – with a German data trustee who operates under German law.
Hybrid solutions
Internet-based services and on-premises solutions are not mutually exclusive. We can advise you on the design and implementation of hybrid solutions to ensure a seamless exchange of all relevant data and smooth integration into your existing systems. For a seamless exchange of all relevant data and smooth integration into your existing systems. Pre-engineered solutions and interfaces enable fast and integrated deployment. Whether "cloud-only" or "hybrid", we will work with you to plan the right architecture.
On-premises
Historical reasons and security considerations are the main reasons why some companies prefer an on-premises solution. Naturally, HMS also offers tailor-made business analytics for local operations. In the age of more stringent data protection certifications, however, the trend is towards cloud solutions or hybrid models. The reason for this is significantly greater agility, demand-oriented use and associated cost savings.